Week #3: The Inside Slant (Preview)
John Holler - 9/20/2022
Separation Week is upon us, starting with the Steelers and Browns looking to establish a presence, the Saints looking to bury Carolina, Buffalo looking to drop the upstart Dolphins on the road, Detroit and Minnesota looking to make a statement, the Eagles facing Carson Wentz for the first times and the Cowboys trying to prevent the Giants from an improbable 3-0 start.
A lot of divisional landscapes will be define this week.
THURSDAY NIGHT GAME
PITTSBURGH AT CINCINNATI
Pittsburgh RB Najee Harris – The Browns have limited opposing run games from doing a lot of damage, including Christian McCaffrey (10-33-1) and the Jets run game (20-93). The Steelers need to get Harris untracked, but the Browns aren't going to give up rushing yards without a fight.
Cleveland WR Amari Cooper – The Steelers have been scorched by opposing wide receivers...
This is a Premium FF Mastermind Article.
You must be logged in to view it.
Back to top of page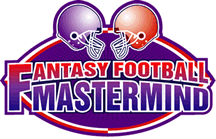 The Definitive Fantasy Information Service