2021 NFL Coaching/Player Moves
(01/19/2021)
---
Looking for a site which keeps track of 2021 off-season NFL coaching and fantasy impact player moves by NFL team? Well, you've come to the right place. Throughout the coming months, we'll post a note when coaches and important fantasy players make their move. Whether players re-sign with their former team, move to another team, are traded, or retire, you'll be able to keep an eye on the status of each NFL team with regard to these moves. Enjoy.
---
---
Miami Dolphins
OC Chan Gailey Resigned.
Named Lemuel Jeanpierre Offensive Line Coach.
---
---
New York Jets
Fired HC Adam Gase.
Named Robert Saleh Head Coach.
Named Mike LaFleur Offensive Coordinator.
Named John Benton OL Coach/Run Game Coordinator.
Named Greg Knapp Quarterbacks Coach.
Named Rob Calabrese Pass Game Specialist.
Named Taylor Embree Running Backs Coach.
Named Miles Austin Wide Receivers Coach.
---
---
---
---
Pittsburgh Steelers
Named Matt Canada Offensive Coordinator.
---
Houston Texans
Fired GM/HC Bill O'Brien.
Named Nick Caserio General Manager.
---
---
Jacksonville Jaguars
Fired GM Dave Caldwell.
Fired HC Doug Marrone.
Named Urban Meyer Head Coach.
---
---
Denver Broncos
Named George Paton General Manager.
---
---
Las Vegas Raiders
Fired DC Paul Guenther.
Named Gus Bradley Defensive Coordinator.
---
Los Angeles Chargers
Fired HC Anthony Lynn.
Named Brandon Staley Head Coach.
---
Dallas Cowboys
Named Dan Quinn Defensive Coordinator.
Named Joe Whitt Jr. Secondary Coach/Defensive Pass Game Coordinator.
---
---
---
---
---
Detroit Lions
Fired GM Bob Quinn.
Fired HC Matt Patricia.
Named Brad Holmes General Manager.
---
---
---
Atlanta Falcons
Fired GM Thomas Dimitroff.
Fired HC Dan Quinn.
Named Arthur Smith Head Coach.
Named Terry Fontenot General Manager.
---
Carolina Panthers
Fired GM Marty Hurney.
Named Scott Fitterer General Manager.
Re-Signed PK Joey Slye.
---
---
---
---
---
San Francisco 49ers
Named DeMeco Ryans Defensive Coordinator.
Named Mike McDaniel Offensive Coordinator.
Named Rich Scangarello Quarterbacks Coach.
---
Seattle Seahawks
Extended GM John Schneider.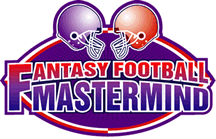 The Definitive Fantasy Information Service