2019 NFL Coaching/Player Moves
(01/12/2019)
---
Looking for a site which keeps track of 2019 off-season NFL coaching and fantasy impact player moves by NFL team? Well, you've come to the right place. Throughout the coming months, we'll post a note when coaches and important fantasy players make their move. Whether players re-sign with their former team, move to another team, are traded, or retire, you'll be able to keep an eye on the status of each NFL team with regard to these moves. Enjoy.
---
Buffalo Bills
Re-Signed QB Derek Anderson.
---
---
---
New York Jets
Fired HC Todd Bowles.
Named Adam Gase Head Coach.
Extended WR Quincy Enunwa.
---
Baltimore Ravens
Named Greg Roman Offensive Coordinator.
---
---
Cleveland Browns
Fired HC Hue Jackson.
Named Freddie Kitchens Head Coach.
---
Pittsburgh Steelers
Named Teryl Austin Senior Defensive Assistant with a focus on the secondary.
---
---
---
---
---
Denver Broncos
Fired HC Vance Joseph.
Named Vic Fangio Head Coach.
---
---
Oakland Raiders
Named Mike Mayock Their New GM.
---
---
---
---
---
---
Chicago Bears
Named Chuck Pagano Defensive Coordinator.
---
Detroit Lions
Named Mike Disner Vice President of Football Administration.
---
Green Bay Packers
Named Matt LaFleur Head Coach.
---
---
Atlanta Falcons
Named Dirk Koetter Offensive Coordinator.
Named Mike Mularkey TEs Coach.
---
---
---
Tampa Bay Buccaneers
Fired HC Dirk Koetter.
Named Bruce Arians Head Coach.
Named Byron Leftwich Offensive Coordinator.
Named Keith Armstrong Special Teams Coordinator.
---
Arizona Cardinals
Fired HC Steve Wilks.
Named Kliff Kingsbury Head Coach.
Name Vance Joseph Defensive Coordinator.
Named Bill Davis LBs Coach.
Named Jeff Rodgers Special Teams Coordinator.
---
---
---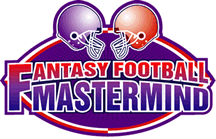 The Definitive Fantasy Information Service