2020 PSDG: Master's Trading Edge (Preview)
John Cooney - 9/3/2020
Our Master's Trading Edge is a system where you can confidently identify a numerical value to a player and/or a specific draft pick, while incorporating Average Draft Position (ADP). The Master's Trading Edge is a viable guide to be applied in re-draft leagues, keeper leagues, dynasty leagues and formats where individual defensive players (IDP) are used. We've created separate tables for standard leagues, PPR leagues and IDP leagues, using ADP as a baseline to reflect the fair market value for a particular player.
Fantasy owners in dynasty leagues and keeper formats are making moves by now as fantasy football's open market starts buzzing. This time of year, with very vague and/or basic team and playerinformation floating around it is difficult to make clear, clean personnel decisions. Trade offers are made that fall into a foggy gray area. Are you being offered...
This is a Premium FF Mastermind Article.
You must be logged in to view it.
Back to top of page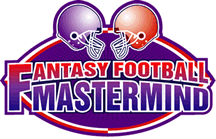 The Definitive Fantasy Information Service