2018 Combine: Winners & Losers (Preview)
John Holler - 3/7/2018
The annual Scouting Combine in a chance for those players who are expected to be first- or second-round picks to state their case and create a lot of positive buzz. However, the Combine can also be a nightmare for some of the prospects, as injuries, bad decisions or poor performances can kill their stock.
These are the 20 players who were the biggest winners and losers at this year's Combine, whose performance can put game tape on the back burner and leave a lasting impression from their workouts.
WINNERS
Josh Allen, QB, Wyoming – You knew the Combine was going to be an ideal setting for Allen, but he more than held his ground in Indianapolis. He ran the third best 40 time among quarterbacks and had the best vertical jump and broad jump among quarterbacks. He owned the throwing drills and...
This is a Premium FF Mastermind Article.
You must be logged in to view it.
Back to top of page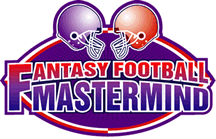 The Definitive Fantasy Information Service
Mastermind Moment
2019 Madness NFL Rookie Draft Reference Guide
Monday, April 15th, 2019
Premium Pro Bowl and Super Bowl Package Subscribers take note. The time has come. The 2019 Madness NFL Rookie Draft Reference Guide has been released for your viewing pleasure. This
Read the Full Mastermind Moment