2017 PSDG: The Art of Fantasy Football Trading (Preview)
Chris Rito - 6/28/2017
"Draft Day" is often the highlight of the fantasy football season. While the draft atmosphere is the best, the place where champions are made often is in hammering out a big deal after that day. After many years of playing this game, I have accumulated a series of tips – a "philosophy of trading," if you will – that I think can help you initiate the trade, wade through the details and broker a productive deal... possibly taking you from the realm of the "also-ran" to the level of "champion." And if nothing else, I think that following this seemingly simple list of suggestions can make your fantasy football season a lot more fun. And isn't that the point? As I said, many of these suggestions seem simple, but it is often the attention to the simple things that can make the biggest...
This is a Premium FF Mastermind Article.
You must be logged in to view it.
Back to top of page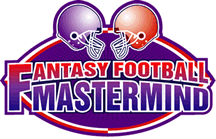 The Definitive Fantasy Information Service