Week #11: The Market & Updated Drop List (Preview)
Michael Nazarek - 11/14/2023
The weeks are dwindling in the 2023 fantasy regular season. Those teams scrambling for playoff positioning are likely frantically searching for that fantasy "diamond-in-the-rough". In addition, owners with injured players are also scrambling. Of course, with injuries, come free-agent opportunities. I will continue to discuss the free agent wire, in order to help out those in need, and sure up those teams on a direct course towards a fantasy championship...
But first, we revisit the DROP list. This is a list of players we would drop THIS WEEK without hesitation this week to improve a redrafter fantasy roster...
QB Mac Jones, NE
QB Zach Wilson, NYJ
QB Aiden O'Connell, LV
QB Tommy Devito, NYG
RB Zack Moss, IND (unless you also own J.T.)
RB Amari Demercado, ARZ (INJ)

This is a Premium FF Mastermind Article.
You must be logged in to view it.

Back to top of page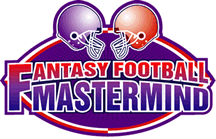 The Definitive Fantasy Information Service