Week #3: Upgrades & Downgrades (Preview)
Michael Nazarek - 9/17/2023
During the season, I highlight specific players due to their recent performances on the field of play. The three categories are listed below. Upgrades are players on the rise. If you own these players you should either hold them and start them or look to trade them if they are playing way over their head. Downgrades are sliding players. If you own these players, you should consider benching them until they turn their performances around or consider waiving them if you can't trade them and they've gone completely in the tank. Steady-Eddies are consistent fantasy producers, both good and bad. Start or look to acquire the good. Bench or waive the bad. Let's take a look at what comes to mind after week #2...
UPGRADES: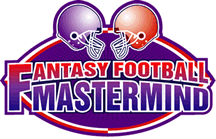 The Definitive Fantasy Information Service