Week #2: The Market (Preview)
Michael Nazarek - 9/12/2023
Let's see if you've heard this before... The first week of the 2023 NFL season was inconsistent. It's always that way. What have we learned? It's only ONE WEEK. Patience is the key to winning. Of course, if someone in your league wants to dump under-performing QB Joe Burrow or RB Josh Jacobs in your lap at a bargain price, snatch him up now! Those owners are panicking for nothing and are well on their way to a losing season. Obviously, they are not reading this newsletter, so don't hesitate to take advantage! Now, let's get into this week's fantasy "Market"...
THE QUARTERBACKS
-- Aaron Rodgers Lost for the Season! --
NFL.com reports an MRI confirmed the New York Jets' fears: Four-time NFL MVP QB Aaron Rodgers suffered a complete tear of his left Achilles tendon...
This is a Premium FF Mastermind Article.
You must be logged in to view it.
Back to top of page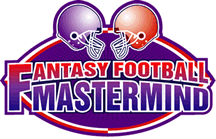 The Definitive Fantasy Information Service