Week #2: Acquiring & Trading Targets (Preview)
Michael Nazarek - 9/12/2023
In this feature, I'll do my best to offer 1-4 players (QB, RB, WR, & perhaps a TE) to target to acquire via trade as well as one player to trade away…
-- Look to Acquire --
QB Joe Burrow, CIN - This has to be my easiest call to make ever! Burrow's value may be at a season low due to his poor debut on the road against an improved Browns defense in poor weather. He will rebound, so… BUY LOW!
QB Jalen Hurts, PHI & Josh Allen, BUF - Both elite QBs struggled against very good defenses this week. BUY LOW if possible!
QB Dak Prescott, DAL - Much like Burrow, Dak played in the poor weather, but his team won with the ground game and a nuclear defensive effort! He will be needed to produce to win moving forward! BUY...
This is a Premium FF Mastermind Article.
You must be logged in to view it.
Back to top of page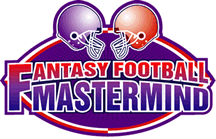 The Definitive Fantasy Information Service