2023 May IDP Rookie Rankings & Sleepers (Preview)
Steve Yerger - 5/22/2023
Now that the 2023 NFL draft is in the books, it's time to take a look at some rookie IDP players who could help you out this season. Here's my initial list of players for you to target in 2023.
1. SLB – Jack Campbell, Detroit – Campbell is currently penciled in as the starting SLB for the Lions, but it certainly wouldn't surprise me to see him starting at MLB before the season starts, with Alex Anzalone being pushed outside. Campbell looks like the real deal as an old-school tough tackler who also has the ability to lock down TEs in coverage, thus earning the current SLB designation. Campbell is one of the few rookies that I would trust to be a starter in redraft leagues, as this looks to be a very weak IDP class, at least in the short-term.
...
This is a Premium FF Mastermind Article.
You must be logged in to view it.
Back to top of page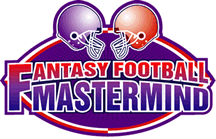 The Definitive Fantasy Information Service
Mastermind Moment
2023 Madness NFL Rookie Draft Reference Guide
Monday, April 24th, 2023
Premium Pro Bowl and Super Bowl Package Subscribers take note. The time has come. The 2023 Madness NFL Rookie Draft Reference Guide has been released for your viewing pleasure. This
Read the Full Mastermind Moment