2023 May Short-Term/Long-Term Rookie Rankings (Preview)
John Cooney - 5/11/2023
QUARTERBACKS
1.CJ Stroud, Houston Texans
CJ Stroud was top-pick-of-the-draft worthy in just about every aspect. The Houston Texans entered the 2023 draft in a win-win position and thanks to some over-thinking by the Carolina Panthers, the Texans landed the best overall QB in this draft. Stroud just has the look and feel of being capable of outlasting and out-performing his much smaller rival in Carolina, Bryce Young. Houston's new face of the franchise owns every QB trait a QB-needy NFL franchise might covet. Stroud will start and do well as a rookie. He takes care of the football but is aggressive attacking a defense as well; there's no dink-n-dunking with CJ Stroud. CJ Stroud will have some early struggles as all the new pieces of the Texans offense learn to play as a cohesive unit and the coaching staff figures out how to get the most out of...
This is a Premium FF Mastermind Article.
You must be logged in to view it.
Back to top of page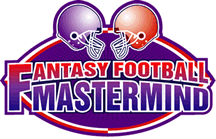 The Definitive Fantasy Information Service