2023 NFL Combine: Winners & Losers (Preview)
John Cooney - 3/8/2023
The NFL Combine reveals, confirms and disproves what football scouts have seen, noted and reported on college players. Today's prospective pro players have this process of evaluation down to a mental and physical science. This is where they apply what they've studied and prepared for over the last 8-10 weeks. Some will shock pro personnel people with amazing forty-yard dashes, unbelievable leaps and crisp agility. Other will flat out disappoint. Some will come away winner and others losers.
Here are several 2023 prospects that have gone over-and-above Combine expectations or made the football draft evaluators stop and take notice by doing the unexpected. Then there are those who probably cost themselves a couple of draft rounds or more with less-than-stellar Combine performances.
Winners: Offense
Zach Charbonnet, RB, UCLA
UCLA RBs have a history of playing 'nice' football. Smooth finesse and artfully skilled...
This is a Premium FF Mastermind Article.
You must be logged in to view it.
Back to top of page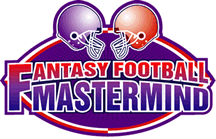 The Definitive Fantasy Information Service