2023 February Rookie Player Rankings (Preview)
John Cooney - 2/23/2023
The 2023 draft class preps for the Combine as do the scouting departments around the NFL. There are several draft positions that run deep and varied in talent. QB offers 5 solid pro-level prospects and a gaggle more with potential to develop into NFL starters down the line. There's an array of size and physical abilities in this QB class. The RB pool is also quite varied in skills and styles and abundant in top-shelf quality. This is a bumper crop of backs, yet it will not be a shock to see not a one have his name called in the first round. It's just the way of the NFL these days. WRs in this year's draft group lacks that dominating performer who can take over a game and there is a noticeable decrease in overall height/weight measures from recent draft classes. But if a team is searching...
This is a Premium FF Mastermind Article.
You must be logged in to view it.
Back to top of page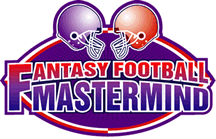 The Definitive Fantasy Information Service