2023 NFL Team (Rookie) Needs (Preview)
John Cooney - 2/9/2023
With the Combine just ahead, NFL scouting departments are sitting down with team coaching staffs and GMs to sift through the abundance of notes on the draft class of 2023. As teams prep for the Combine, these are the projected needs for all 32 franchises.
Couple of KEYS:
UFA = Unrestricted Free Agent
CAP = Salary Cap Space as per Spotrac.com, Cap Tracker (as of 2/5/2023)
Arizona Cardinals (RT, WR, C, G, DE, RB) –KEY 2023 UFA: C-Rodney Hudson, LG-Justin Pugh, DE-Zach Allen, WR-AJ Green, K-Matt Prater, LT-Kelvin Beachum, RG-Will Hernandez, RB-Darrel Williams, CB-Byron Murphy.
CAP:$13,467,247
I
t never seems to end for the Redbirds of Arizona. It appeared the franchise turned the corner in 2021 and would ride atop the NFC West as a potential Super Bowl contender in 2022. CRASH! 2022 happened, franchise QB Kyler Murray not only went down...
This is a Premium FF Mastermind Article.
You must be logged in to view it.
Back to top of page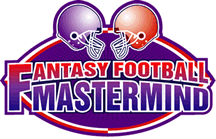 The Definitive Fantasy Information Service