Free Agency 2023: The NFC (Preview)
Michael Nazarek - 2/6/2023
Every year the landscape of the NFL gets tilted in free agency, as billions of dollars in contracts are handed out by the NFL's 32 teams. Every team has a different situation, whether it be hard decisions to make to bring known commodities back, those with their backs to the wall against the salary cap, those flush with cash to make big moves, those with few key monetary decisions to make and those who will see their team weakened when others get to raid their roster. These are the key (not all) free agents currently available to hit the open market in March by team.
Here is a team-by-team look at the NFC and which players will have the most value and which will likely have suitors from the outside willing to pay at a premium to add them to their rosters.
This is a Premium FF Mastermind Article.
You must be logged in to view it.
Back to top of page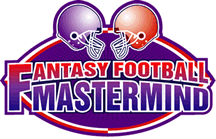 The Definitive Fantasy Information Service