2023 Initial Dynasty/Keeper Fantasy Player Rankings (Preview)
Brent Lathrop - 1/27/2023
Quarterback
The hot news this offseason as soon as the Super Bowl ends will be Lamar Jackson and where he will be playing next season. Teams very rarely let young franchise quarterbacks go, so my money is that he'sll stay put. They will most certainly use the franchise tag on him and if he does play elsewhere it will be with a trade. And we can't forget the other big news item; the man with seven rings, Tom Brady. There's already plenty of speculation as to where he'll go but after a subpar 2022 season I'm sure he'll not be quite the priority in 2023 for fantasy teams. Another notable name is Jimmy Garoppolo, who will most definitely be in a new uniform next season. He won't be fantasy relevant either since he's only been marginally good at times and has been injured nearly every single...
This is a Premium FF Mastermind Article.
You must be logged in to view it.
Back to top of page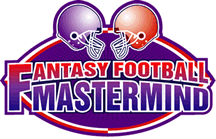 The Definitive Fantasy Information Service