Week #12: The Market (Preview)
Michael Nazarek - 11/22/2022
We're into the home stretch of most fantasy league regular seasons. It's now or never to make your move to fortify your roster or grab that key free agent to get you that playoff berth. I will also be analyzing important player usage around the league, as we enter the home stretch. Let's get right to it...
THE QUARTERBACKS
-- Ryan Tannehill Produces Again --
Tennessee Titans QB Ryan Tannehill has now posted back-to-back solid 20+ point fantasy games. Last Thursday night, he completed 22 of 27 passes for 333 yards, two scores, and one pick in the Titans' 27-11 win over the Packers in Green Bay. Tannehill took advantage of an injury-riddled Green Bay secondary Thursday night, while also using the threat of RB Derrick Henry to maximize the team's passing attack in producing his first...
This is a Premium FF Mastermind Article.
You must be logged in to view it.
Back to top of page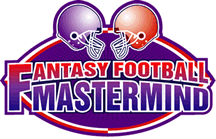 The Definitive Fantasy Information Service