Week #12: Acquiring & Trading Targets (Preview)
Michael Nazarek - 11/22/2022
In this feature, I'll do my best to offer 1-3 players (QB, RB, WR, & perhaps a TE) to target to acquire via trade as well as one player to trade away…
-- Look to Acquire --
QB Josh Allen, BUF - This is an interesting one, since there is the chance that his elbow injury is causing throwing accuracy issues, but now is the best time to try to BUY LOW on Allen, since once he's fully healthy, there is no doubting that his high scores will quickly return and nobody will trade him away!
QB Lamar Jackson, BAL - He's been mediocre at best recently, but his upcoming schedule is looking fantastic for high scores, so look to BUY LOW here if you can, as you won't regret it!
RB Dalvin Cook, MIN - You know the drill here. Anytime a...
This is a Premium FF Mastermind Article.
You must be logged in to view it.
Back to top of page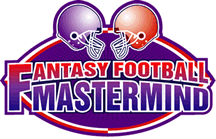 The Definitive Fantasy Information Service