Week #4: Acquiring & Trading Targets (Preview)
Michael Nazarek - 9/27/2022
In this feature, I'll do my best to offer 1-3 players (QB, RB, WR, & perhaps a TE) to target to acquire via trade as well as one player to trade away…
-- Look to Acquire --
QB Russell Wilson, DEN - No change here. Yes, the team still can't get the football into the end zone. Guess what? Those issues will be worked out, and the schedule gets softer with a game this week against the winless Raiders. Now could be the ultimate time to BUY LOW on Wilson before this offense explodes!
QB Justin Herbert, LAC - He's playing through the pain, but his fantasy owner could be worried, so now is the time to POUNCE to see if you can take Herbert off his hands. Once WR Keenan Allen (hamstring), returns, this offense will kick it into high gear!
RB...
This is a Premium FF Mastermind Article.
You must be logged in to view it.
Back to top of page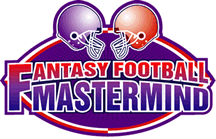 The Definitive Fantasy Information Service