Week #3: The Market (Preview)
Michael Nazarek - 9/20/2022
After a somewhat low scoring week #1, things picked up a bit in week #2. If you are 2-0, good for you. If you are 1-1, then you are like most of us. And if you are 0-2, DO NOT PANIC. It's only two weeks! Now is the time for fantasy owners to make moves (via free agency and trades) to improve their rosters. We all know who has been hot, but what about those cold players? I'll take a look at some of them, as well as offer the latest hot fantasy free agents for you to consider. Let's get right to it...
THE QUARTERBACKS
-- Tua Finally Blows Up! --
I had a feeling it was coming... Last week right here I talked about whether Tua was good for fantasy. I just...
This is a Premium FF Mastermind Article.
You must be logged in to view it.
Back to top of page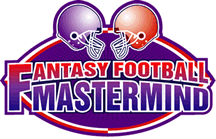 The Definitive Fantasy Information Service