2022 PSDG: Strength of Schedule 2022 - The RBs (Preview)
John Cooney - 7/8/2022
A fantasy football Strength of Schedule musttake into account an opposing defense's ability to defend its air space in the passing game as well as how effective each defensive unit plays the RUN. Ranking a defense by sorting the passing or rushing yards allowed over a season is a traditional start, but that cumbersome and far-too-inclusive stat is far from a finished product. How does an astute and out-of-the-box fantasy footballer figure in other defensive factors that actually weighsignificantly on the potential of how a quarterback, wide receiver, tight end or running back will perform on a given game day? Which factors make a difference in the FFB arena and which ones should be ignored? How does one organize the numbers that do matter to make them "work" in a Strength Of Schedule breakdown?
The 2022 RB SOS tables are divided into 2...
This is a Premium FF Mastermind Article.
You must be logged in to view it.
Back to top of page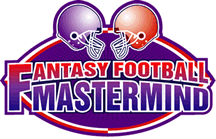 The Definitive Fantasy Information Service