2022 PSDG: Strength of Schedule 2022 - The TEs (Preview)
John Cooney - 7/8/2022
Tight End (TE) is one of the trickiest positions to fill on a fantasy football roster and in a starting lineup. The line of demarcation between the elite fantasy producers and the rest of the field is quite distinct. That line once fell directly behind Rob Gronkowski, Jimmy Graham and Greg Olsen but in 2022 the great divide comes once Travis Kelce, Mark Andrews and Kyle Pitts come off the draft board. Maybe George Kittle should still be included as well but he�s only had injury challenges and his career best for TDs is just 6. Rising 2022 fantasy prospects include the Detroit�s TJ Hockenson, Steelers� Pat Freiermuth, Dalton Schultz of the Cowboys, and the Bears� 3rd year riser Cole Kmet. There are pass-catching TEs, playmakers, chain-movers and blocker and rare is the TE that can do it all. 3-down TEs are fast becoming extinct...
This is a Premium FF Mastermind Article.
You must be logged in to view it.
Back to top of page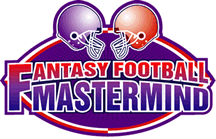 The Definitive Fantasy Information Service
Mastermind Moment
2023 Madness NFL Rookie Draft Reference Guide
Monday, April 24th, 2023
Premium Pro Bowl and Super Bowl Package Subscribers take note. The time has come. The 2023 Madness NFL Rookie Draft Reference Guide has been released for your viewing pleasure. This
Read the Full Mastermind Moment