2022 PSDG: 2022 Rookie Preview with Rankings (2 Sets) (Preview)
John Cooney - 8/24/2022
QUARTERBACKS
1.Kenny Pickett (PIT)
Rookie QB Kenny Pickett has not disappointed thus far in camp and pre-season action and remains the top freshman passer of the 2022 draft. Pittsburgh was all-in on Pickett early on. Coach Mike Tomlin and retired GM Kevin Colbert had intimate knowledge of Pickett's on-field abilities and his perceived limitations and confidently used the 20th overall pick on the QB. The luxury is he does not need to start as a rookie, able to learn from the sidelines watching free agent addition Mitchell Trubisky perform. However, listen to Coach Tomlin speak and we get the idea he and the staff feel Pickett is pro-ready now and will challenge Trubisky for lead snaps sooner than later. Kenny Pickett checks a majority of the required boxes as a potential starting QB in the NFL. Pickett has perfect size at 6'3-217, spins...
This is a Premium FF Mastermind Article.
You must be logged in to view it.
Back to top of page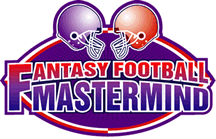 The Definitive Fantasy Information Service