Raiders Acquire Davante Adams (Preview)
Michael Nazarek - 3/18/2022
-- Raiders Acquire Davante Adams --
Fri Mar 18, 2022 --from FFMastermind.com
 
NFL.com reports the Green Bay Packers are receiving a 1st- and a 2nd-round draft pick in this year's draft in exchange for WR Davante Adams from the Las Vegas Raiders. Adams get a new contract worth $141.25 million over five years from Vegas, a source say. He gets an average of $28.25 million average. Adams' deal includes $67.5 million fully guaranteed, per source.
 
Mike's View:
This trade comes as quite the shock, especially the timing of it. For the Packers, they should have made this move sooner, to allow them to sign a possible #1-WR to replace
WR Davante Adams
, but now there is no one left in free agency that even approaches the talent of Adams. This means a significant downgrade in...
This is a Premium FF Mastermind Article.
You must be logged in to view it.
Back to top of page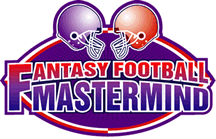 The Definitive Fantasy Information Service
Mastermind Moment
2023 Madness NFL Rookie Draft Reference Guide
Monday, April 24th, 2023
Premium Pro Bowl and Super Bowl Package Subscribers take note. The time has come. The 2023 Madness NFL Rookie Draft Reference Guide has been released for your viewing pleasure. This
Read the Full Mastermind Moment