2021 May Short-Term/Long-Term Rookie Rankings (Preview)
John Cooney - 5/17/2021
For the purposes of our rankings, we're assigning spots to players for the 2021 season as well as the long-term career projection for owners in dynasty leagues who can hold on to players for years. There are a few players in this group that are going to end up in Canton. There are several that will be long remembered by the fan base of the team that drafted them. Many more will be afterthoughts and trivia answers. But, for now, their dreams are in front of them and here's our thumbnail sketch of what to expect.
QUARTERBACKS
1.Trevor Lawrence (JAC)
Top pick of the draft comes in with an exciting array of weapons and a head coach with a proven QB track record in the college ranks. Many have made comps to Andrew Luck and that is actually a...
This is a Premium FF Mastermind Article.
You must be logged in to view it.
Back to top of page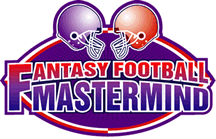 The Definitive Fantasy Information Service