2021 Mock Rookie Draft - Version II (Preview)
John Holler - 3/10/2021
Last month, I had five quarterbacks going in the first 19 picks. This time, they're gone in the first 12 – including three of the first four picks. By the time all is said and done, we could see five QBs in the first seven or eight packs factoring in trades (which I didn't do in this incarnation of the draft).
There has been a rich recent history of teams trading up to get a QB when they had a need, including Carson Wentz, Jared Goff, Deshaun Watson, Mitchell Trubisky, Josh Rosen, Patrick Mahomes, Sam Darnold and Josh Allen. We all know Trevor Lawrence is going to be the first pick of the draft, but after that, it will get interesting as teams decide who is going to take a quarterback and where a team will have to trade to get into a spot to get one. This could...
This is a Premium FF Mastermind Article.
You must be logged in to view it.
Back to top of page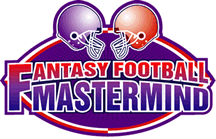 The Definitive Fantasy Information Service