2020 February Rookie Player Rankings (Preview)
John Holler - 2/23/2021
The NFL draft is two months away and teams are getting down to the business of working with their scouting staff to start laying out their own draft boards. One thing we've learned over the years is that some players aren't always a good fit for all teams. Organizations value different qualities in players, which could make for differences of opinion.
For our purposes, we're ranking players based on the talent they've showed on tape, which some teams will value more than others. As they start the Pro Day circuit and individual workouts, talents will rise and fall along the way, but this is where we have players scouted out at this point in the process – keeping in mind that some of the top players at their positions opted out of the 2020 season due to COVID-19 concerns.
QUARTERBACK
This is a Premium FF Mastermind Article.
You must be logged in to view it.
Back to top of page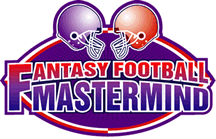 The Definitive Fantasy Information Service