2021 NFL Team (Rookie) Needs (Preview)
John Holler - 2/13/2021
There is a long time between now and the 2021 NFL draft. Next month free agency will take center stages and roster holes will be created and filled at different positions. Those teams with a lot of unrestricted free agents will have to make some difficult decisions over the next several weeks.
As things stand now, these are the most pressing needs we see for all 32 teams that are more likely to be addressed in the draft than in free agency. He are our assessments of those needs and explanations as to what direction teams may be heading.
ARIZONA CARDINALS – OL, DT, CB, LB, RB
The interior of the offensive line was brutal and protecting Kyler Murray is a priority. The Cards need help at cornerback – even more so if Patrick Peterson leaves...
This is a Premium FF Mastermind Article.
You must be logged in to view it.
Back to top of page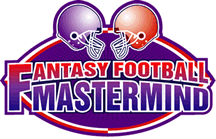 The Definitive Fantasy Information Service