Free Agency 2021: The AFC (Preview)
John Holler & Michael Nazarek - 2/1/2021
Every year teams have to make the difficult decisions about what players they invest in for the long-term and which are allowed to leave via free agency. These can be difficult decisions for a lot of teams as they have to weigh the value of one player against another in their ability to keep them.
Here is a team-by-team look at the AFC and which players will have the most value and which will likely have suitors from the outside willing to pay at a premium to add them to their rosters.
SPECIAL LOOK:
This section represents
Michael Nazarek's
thoughts on key offensive free-agents for all 16 teams.
BALTIMORE RAVENS – LB Tyus Bowser, WR Dez Bryant, DT Justin Ellis, OG D.J. Fluker, QB Robert Griffin III, RB Mark Ingram, LB Matt Judon...
This is a Premium FF Mastermind Article.
You must be logged in to view it.
Back to top of page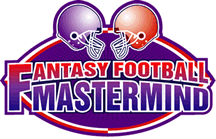 The Definitive Fantasy Information Service