2021 Initial Dynasty/Keeper Fantasy Player Rankings (Preview)
Brent Lathrop - 1/25/2021
Quarterback
It's going to be an interesting offseason at the quarterback position. Not only is DeShaun Watson wanting out of Houston, but Dak Prescott will be a free agent coming off a major injury, and Matthew Stafford has played his last game in Detroit since they agreed to part ways. Mitchell Trubisky and Cam Newton are other notable names that are free agents, but neither of them will likely land a starting gig. Well, let's say even if they did, neither of those players would be worthy of a keeper slot. Jameis Winston could have some value depending on where he ends up. I don't see the Saints bringing him back after paying Taysom Hill last offseason and starting Hill over Winston.
Josh Allen finished the 2019 season on a roll and almost finished as a top five quarterback that season. Many doubted that he'd...
This is a Premium FF Mastermind Article.
You must be logged in to view it.
Back to top of page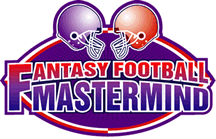 The Definitive Fantasy Information Service