Week #11: The Market (Preview)
Michael Nazarek - 11/17/2020
The weeks are dwindling in the 2020 fantasy regular season. Those teams scrambling for playoff positioning are likely frantically searching for that fantasy "diamond-in-the-rough". In addition, owners with injured players are also scrambling. Of course, with injuries, come free-agent opportunities. I will continue to discuss the free agent wire, in order to help out those in need, and sure up those teams on a direct course towards a fantasy championship...
THE QUARTERBACKS
-- Philp Rivers Playing Smart --
Indianapolis Colts QB Philip Rivers completed 29 of 39 passes for 308 yards with one score and no picks in the team's 34-17 win over the Titans last Thursday night. Rivers had the Titans on their heels all night, hitting them with plenty of short passes and misdirection plays for long sustained drives that seemed to...
This is a Premium FF Mastermind Article.
You must be logged in to view it.
Back to top of page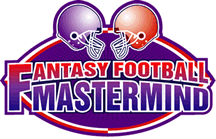 The Definitive Fantasy Information Service