Week #11: Acquiring & Trading Targets (Preview)
Michael Nazarek - 11/17/2020
In this feature, I'll do my best to offer 1-3 players (QB, RB, WR, & perhaps a TE) to target to acquire via trade as well as one player to trade away…
-- Look to Acquire --
QB Deshaun Watson, HOU - Anytime a top 10 QB comes off a poor game, it's a good time to check with his owner to see if the cost won't be an arm and a leg.
QB Tua Tagovailoa, MIA - With only a 16-point effort on Sunday, this week may truly be your final time to BUY LOW here in Dynasty leagues!
RB Zack Moss, BUF - He's coming off a poor game, but remains an integral part of the Bills' backfield, especially in the red zone, so now is a great time to BUY LOW, especially in Dynasty leagues!
RB Mike Davis...
This is a Premium FF Mastermind Article.
You must be logged in to view it.
Back to top of page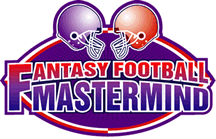 The Definitive Fantasy Information Service