Week #11: Target & Red Zone Statistic Table (Preview)
11/17/2020
Click HERE to access our specialized NFL Targets and Red Zone Targets Tables. Be aware, the table is large, so it takes a while to fully load. Thank you for your patience. The statistics for Week #10 are FINAL....
This is a Premium FF Mastermind Article.
You must be logged in to view it.
Back to top of page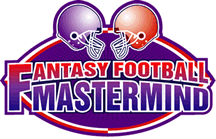 The Definitive Fantasy Information Service