Week #6: Acquiring & Trading Targets (Preview)
Michael Nazarek - 10/13/2020
In this feature, I'll do my best to offer 1-3 players (QB, RB, WR, & perhaps a TE) to target to acquire via trade as well as one player to trade away…
-- Look to Acquire --
QB Lamar Jackson, BAL - He's scored less than 20 points now in three of the past four games, but his schedule loosens up a lot after week #9, so now may be the best time to BUY LOW. Just don't pay too much for him, since there is so much talent out there at QB right now.
QB Tom Brady, TB - Coming off a down game, now is a great time to BUY LOW. His schedule is very favorable for the passing game moving forward!
RB Clyde Edwards-Helaire, KC - After scoring in week #1, he's produced 3 out of 4 mediocre games. This...
This is a Premium FF Mastermind Article.
You must be logged in to view it.
Back to top of page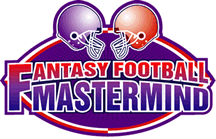 The Definitive Fantasy Information Service
Mastermind Moment
UPDATED: NFL Game Matchup Analysis & Mastermind Moments!
Sunday, September 13th, 2020
OK, the big day has come and gone; your draft is over. You assembled an impressive roster thanks to a lot of time, energy and research dedicated to that task.
Read the Full Mastermind Moment