2020 PSDG: 2020 Rookies: Know Your Role (Preview)
John Holler - 6/2/2020
Every year, a new crop of rookies enters the NFL with dreams of being the next big thing. For some of them, they are immediate starters on Day 1. For others, they have to wait their turn to reach their goal of fame and NFL stardom.
Much of what happens to a player depends on the system he is drafted to. Jordan Love is a first-round pick, but Green Bay has no intention of playing him unless Aaron Rodgers gets injured. Joe Burrow is likely going to be a starter immediately.
It's that disparity that makes the value of the Class of 2020 in the NFL unique. Here is a team-by-team look at what role the rookie class can be realistically expected to have this season.
Arizona Cardinals – The only offensive fantasy player the Cardinals selected in the draft was running back...
This is a Premium FF Mastermind Article.
You must be logged in to view it.
Back to top of page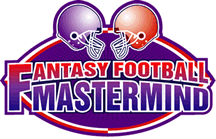 The Definitive Fantasy Information Service