2020 May IDP Rookie Rankings & Sleepers (Preview)
Steve Yerger - 5/22/2020
Now that the 2020 NFL draft is in the books, it's time to take a look at some rookie IDP players who could help you out this season. Here's my initial list of players for you to target in 2020.
1. MLB – Logan Wilson, Cincinnati – The Bengals have completely revamped their LB corps and will have 3 new starters at the position as compared to opening day last year, which leaves the door wide open for Wilson to step right in and start at MLB right away. He has the size to be an early down thumper, and was a former safety, so he also has the cover skills to be an every-down LB from day 1. The Bengals will also have a rookie starter at QB, so the D should be on the field a lot in 2020. He doesn't have the big school pedigree...
This is a Premium FF Mastermind Article.
You must be logged in to view it.
Back to top of page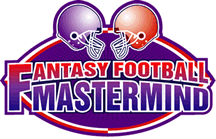 The Definitive Fantasy Information Service