2020 PSDG Bonus: 2020 May Short-Term/Long-Term Rookie Rankings (Preview)
John Holler - 5/10/2020
When it comes to ranking rookie players there are two schools of thought than come into play. First is how much of an impact can a player be expected to make in their first season? Tua Tagovailoa was drafted before Justin Herbert, but who will be starting first between the two of them? Second is who will have the greater long-term career for dynasty owners? CeeDee Lamb was the third wide receiver taken in the draft, but he's going to play with the Cowboys' high-octane offense. Jerry Jeudy is my favorite receiver to make a long-term impact, but you can't rank him ahead of Lamb in the short-term rankings.
For the purposes of our rankings, we're assigning spots to players for the 2020 season as well as the long-term career projection for owners in dynasty leagues who can hold on to players for years. There are a...
This is a Premium FF Mastermind Article.
You must be logged in to view it.
Back to top of page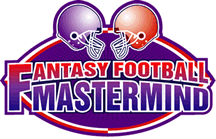 The Definitive Fantasy Information Service