2019 Rookie Draft Review (Preview)
John Holler - 5/3/2020
It's always difficult to give knee-jerk draft grades in the days following a draft because you know what skills players have coming in, but you never know if they're going to be a glove fit at the next level.
There were some teams that added the pieces they need to take the next step toward a championship and other teams that seemed to take a step backward.
While it may take until 2022 before we have a real handle of the success or failure of a draft class, these are the grades we're giving in 2020 without the benefit of 20/20 hindsight.
Arizona Cardinals – When you consider that the Cardinals gave up their second-round draft pick to add Pro Bowl wide receiver DeAndre Hopkins, this grade improves. OLB Isaiah Simmons is a game-changing Swiss Army Knife of a player and OT Josh...
This is a Premium FF Mastermind Article.
You must be logged in to view it.
Back to top of page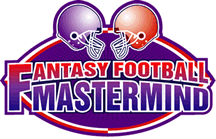 The Definitive Fantasy Information Service