2020 Rookie Draft Winners & Losers (Preview)
John Holler - 4/26/2020
Often times, assigning draft grades is an exercise in futility. What on paper looks like an outstanding draft at the time picks are made can turn out to be disastrous. The reality is that only about half of the first-round picks made pan out to be star players for years in the NFL.
Many factors can come into play – a change in coaching staff that changes a scheme, injuries, off-field issues, etc. – that make the draft an annual crapshoot that sees some organizations rise and others fall. To be honest, it typically takes two years to determine whether a specific draft class was successful.
That being said, from what we know now with one of the deepest top end draft classes in years, these are who we believe were the winners and losers of the unprecedented virtual draft of 2020.
WINNERS
...
This is a Premium FF Mastermind Article.
You must be logged in to view it.
Back to top of page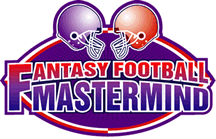 The Definitive Fantasy Information Service