2018 PSDG: Ranking The Rookies - Class of 2018 (Preview)
John Holler - 8/21/2018
The preseason is in full swing and now comes the time when the rookie hype machines come into play – either overblowing players as being the next perennial Pro Bowler or selling them down the river if they have struggled early.
With draft day approaching for most leagues, these are our final pre-draft rankings – both for the 2018 season and for dynasty league owners.
QUARTERBACK
1. Sam Darnold, New York Jets – He's behind veterans Josh McCown and Teddy Bridgewater for the moment, but all signs point to him getting the starting job sooner than later. DYNASTY RANKING: 3
2. Josh Allen, Buffalo – The jury is widely divided on Allen's pro potential, but with A.J. McCarron injured, Allen may be the first of the rookie class to get a...
This is a Premium FF Mastermind Article.
You must be logged in to view it.
Back to top of page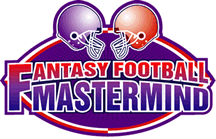 The Definitive Fantasy Information Service