2018 PSDG: Coaching Carousel 2018 (Preview)
John Holler - 6/29/2018
As much attention as the signing of free agents and the drafting of young talent get from fantasy football owners, not nearly as much attention is given to coaches who change teams and change the direction of an organization.
Annually, about 20-25 percent of teams make coaching changes, which often blow up and entire staff. But, good coaches, just like good players, always seem to land on their feet and get another opportunity in a new city.
Very few teams avoid some turnover of their coaching staffs. Here is a team-by-team breakdown of the differences that have been made to the 32 coaching staffs since the end of last season. After reading this, it might change your point of view on which players could benefit the most from having a new set of eyes on them.
Arizona...
This is a Premium FF Mastermind Article.
You must be logged in to view it.
Back to top of page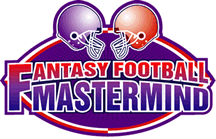 The Definitive Fantasy Information Service
Mastermind Moment
2019 Madness NFL Rookie Draft Reference Guide
Monday, April 15th, 2019
Premium Pro Bowl and Super Bowl Package Subscribers take note. The time has come. The 2019 Madness NFL Rookie Draft Reference Guide has been released for your viewing pleasure. This
Read the Full Mastermind Moment