2017 PSDG: Coaching Carousel 2017 (Preview)
John Holler - 6/28/2017
Every year during the offseason, there is a lot of focus placed upon the players who change teams and create the buzz – positively and negatively – how they will impact the coming season.
Yet, just as important are the coaches who changed teams. While some represent a new direction for a franchise that fired the previous head coach and dismantled the old coaching regime, others lose coaches due to their success and still more make minor tweaks to their coaching roster, the new philosophy those coaches bring to the table can make a huge difference in the future of a team.
Just about everybody made some changes – some much more significant than others. These are the coaching changes – from head coaches to coordinators to position coaches – that could alter the landscape of the NFL in 2017 and beyond...
This is a Premium FF Mastermind Article.
You must be logged in to view it.
Back to top of page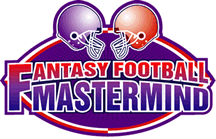 The Definitive Fantasy Information Service