2017 Dynasty/Keeper Fantasy Rankings (Preview)
Brent Lathrop - 9/1/2017 - FINAL Preseason Version
These rankings are based on three years of projected production and should be judged accordingly.
Publisher's Note: The following is our updated Keeper Korner/Dynasty fantasy player rankings for late July. The comments below on select key players represent our thoughts on the fantasy prospects for 2017 in dynasty/keeper leagues. Remember, an aging veteran is likely to be ranked lower than in re-drafter league rankings due to his age, and the fact his time in the league moving forward will be limited, just as young players may be ranked higher than their current production may indicate since they may be productive for several seasons (maybe even a decade) moving forward...
Quarterback
9-1-2017
Kirk Cousins (WAS) – I mentioned it a while back, but it bears repeating if you are struggling to choose between Cousins and another...
This is a Premium FF Mastermind Article.
You must be logged in to view it.
Back to top of page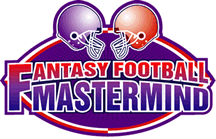 The Definitive Fantasy Information Service