Free Agency 2017: 12 Moves in 12 Days (Preview)
Michael Nazarek - 3/23/2017
Free agency got off to another big bang this year due to the two-day non-tampering "negotiating" period where some deals were "informally" announced. Many big player moves and a few trades have happened, so after 12 days, there is plenty to analyze from a fantasy perspective. Let's hit the top 12 moves/trades and see where it leads us in 2017...
1) New England Acquires WR Brandin Cooks and TE Dwayne Allen allowing TE Martellus Bennett to Leave via Free Agency.
It's quite obvious that the rich get richer. As much as I hate to admit it, the Patriots just can't seem to do anything wrong. Coming off two Super Bowl wins in three years, QB Tom Brady just got that much more dangerous with the addition of Cooks and Allen. Brady may be approaching 40 years old this August, but these...
This is a Premium FF Mastermind Article.
You must be logged in to view it.
Back to top of page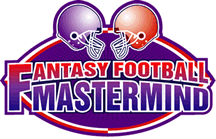 The Definitive Fantasy Information Service
Mastermind Moment
2023 Madness NFL Rookie Draft Reference Guide
Monday, April 24th, 2023
Premium Pro Bowl and Super Bowl Package Subscribers take note. The time has come. The 2023 Madness NFL Rookie Draft Reference Guide has been released for your viewing pleasure. This
Read the Full Mastermind Moment