Free Agency 2017: Who Stays & Who Moves On (Preview)
John Holler & Michael Nazarek - 2/2/2017
One of the most exciting times of the year for NFL clubs is the opportunity to wave money around to attract the free agents on the open market that they believe can fill their needs before the draft comes in three months. Depending on who makes the right moves, teams are capable of going from worst to first based upon the decisions they make.
What follows is the list of potential unrestricted free agents (those capable of signing with anyone) as well as some key restricted free agents who might end up getting offer sheets from teams looking to improve their teams by making offers their current teams. Players are listed by their current average contract salaries, so the players listed first are the highest and go in descending order.
The Special Looks provided below offer Michael Nazarek's personal opinion regarding specific key free...
This is a Premium FF Mastermind Article.
You must be logged in to view it.
Back to top of page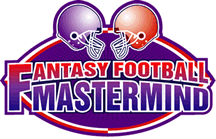 The Definitive Fantasy Information Service