Jameis Winston Suspended Three Games (Preview)
Michael Nazarek - 6/28/2018
-- Jameis Winston Suspended Three Games --
NFL.com reports the NFL has officially suspended Tampa Bay Buccaneers QB Jameis Winston three games for violating the league's personal conduct policy. A future violation of the Personal Conduct Policy will result in more substantial discipline, including a potential ban from the NFL. NFL.com adds Winston will not appeal his three-game suspension, per source. This was a negotiated settlement.
Mike's View: Well, obviously, this is disappointing for the Bucs. We are dropping QB Jameis Winston in our latest player rankings update due out later tonight all the way down into the 7th Tier. Yup, Winston will miss 18.75% of the regular season, making him pretty much undraftable in my eyes. There are so many better options for fantasy owners to draft as their backup QB. Look for backup QB Ryan Fitzpatrick to debut at...
This is a Premium FF Mastermind Article.
You must be logged in to view it.
Back to top of page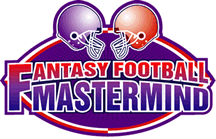 The Definitive Fantasy Information Service