Source: Hunter Henry Lost for Season with Torn ACL (Preview)
Michael Nazarek - 5/23/2018
-- Source: Hunter Henry Lost for Season with Torn ACL --
Tue May 22, 2018 --from FFMastermind.com
ESPN's Adam Schefter reports Los Angeles Chargers TE Hunter Henry suffered a season-ending torn ACL today, per league source. He did it during a drill, running downfield, and untouched. A second opinion is coming Wednesday. NFL.com adds free-agent TE Antonio Gates remains unsigned and the team had indicated it was moving on from him. It's unclear if they'll go back to him now. With Henry tearing his ACL, at the least they'll have that conversation.
Mike's View: Wow. This is a tough blow to the Charger's passing game. Unless they re-sign TE Antonio Gates, look for QB Philip Rivers to likely target his wideouts much more than new starting TE Virgil Green, whom is known primarily for his blocking. Second-year WR...
This is a Premium FF Mastermind Article.
You must be logged in to view it.
Back to top of page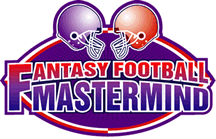 The Definitive Fantasy Information Service
Mastermind Moment
2019 Madness NFL Rookie Draft Reference Guide
Monday, April 15th, 2019
Premium Pro Bowl and Super Bowl Package Subscribers take note. The time has come. The 2019 Madness NFL Rookie Draft Reference Guide has been released for your viewing pleasure. This
Read the Full Mastermind Moment