Mark Ingram Suspended Four Games (Preview)
Michael Nazarek - 5/8/2018
Our first NFL Breaking News Fantasy Analysis Report for 2018 reveals a shocking development...
-- Mark Ingram Suspended Four Games; Alvin Kamara to Start Regardless --
NFL.com reports New Orleans Saints RB Mark Ingram has been suspended four games for violating the PED policy. Ingram hasn't been around the facility during conditioning and he won't be around for OTAs, a source says. This is also why New Orleans hasn't shopped him. The looming suspension, which has been hanging over him for several weeks. That said, the team was planning to feature second-year RB Alvin Kamara regardless.
-- Mike's View --
Whoa. This news comes out of nowhere. As it stands now, as I formulate the first set of projections, RB Alvin Kamara is a solid top 10 fantasy...
This is a Premium FF Mastermind Article.
You must be logged in to view it.
Back to top of page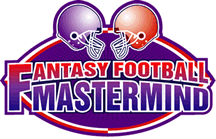 The Definitive Fantasy Information Service