2018 Rookie Draft Winners & Losers (Preview)
John Holler - 4/30/2018
This is annually a function that serves little realistic purpose because the quick-twitch assessment of a draft class with grades often associated with where a particular draft analyst had players ranked. For example, I had Baker Mayfield rated as my fourth-best quarterback, so the fact he went No. 1 overall is reason enough for me to give the Browns a losing grade.
But, for the most part, drafts are graded for the value teams got throughout the draft and the most glaring needs they addressed. With all that said, he are our way-too-soon draft grades, which won't officially be accurate until two or three years from now.
THE WINNERS
Green Bay Packers – Far and away, Green Bay's biggest need on draft weekend was at cornerback. They not only got CBs Jaire Alexander and Josh Jackson – viewed by many as two...
This is a Premium FF Mastermind Article.
You must be logged in to view it.
Back to top of page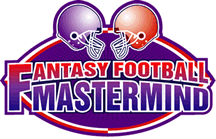 The Definitive Fantasy Information Service
Mastermind Moment
2019 Madness NFL Rookie Draft Reference Guide
Monday, April 15th, 2019
Premium Pro Bowl and Super Bowl Package Subscribers take note. The time has come. The 2019 Madness NFL Rookie Draft Reference Guide has been released for your viewing pleasure. This
Read the Full Mastermind Moment