2017 PSDG: NFL Training Camp Capsules - NFC (Preview)
John Holler & Michael Nazarek - 8/12/2017
THE NFC
NFC EAST 2017: EVERYBODY BUILDING TO TAKE DOWN COWBOYS
Last season, all of the regular season expectations of the Dallas Cowboys were exceeded thanks to the surprising impact of Dak Prescott and Ezekiel Elliott. It would appear the other teams in the division aren't taking it lying down, as the three other teams have added talent – including elite receivers like Alshon Jeffery, Brandon Marshall and Josh Gordon. If nothing else, the secondaries in the division had better buckle up because it's going to look a lot different this season.
DALLAS COWBOYS
QUARTERBACK – When he was drafted in the fourth round last year, Dak Prescott wasn't even supposed to play, much less lead the team to a 13-3 record as the Cowboys moved on from Tony Romo. Suddenly, Prescott is the unquestioned...
This is a Premium FF Mastermind Article.
You must be logged in to view it.
Back to top of page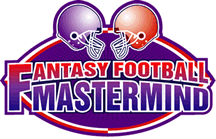 The Definitive Fantasy Information Service